Our ActivSurveillanceTM services provide you with a safe and efficient computing foundation for maximum productivity of your staff. We provide all of the necessary tasks to keep your systems well maintained and secure and to put you in the best position to eliminate cyber threats. Our real-time support services are designed to give you quick response for any technical issues that come up during the work day.
Putting You In The Best Position
Our ActivSurveillanceTM IT Support Services are not only designed to keep your systems running at peak efficiency, but also to put your company in the best position to mitigate new risks from outside threats.
Our services comprise three tiers of expertly handled, scalable managed services to complement or supplement your internal technical support team: monitoring, remediation, and management.
We take our role in your company seriously and feel strongly that these services are required for all businesses due to the increasing proliferation of threats from the Internet.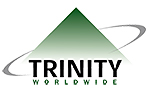 About Trinity Worldwide Technologies, LLC :
Trinity Worldwide Technologies, LLC is an IT company that specializes in setting up servers and networks; ActivSurveillance™ remote monitoring and maintenance; emergency IT support; spam filtering; virus and malware prevention and remediation; network security; and IT strategy planning.
Trinity is a Microsoft Partner and a Business Specialist. For information email us or call 732-780-8615. Visit trinityww.com.